Dar ALITTIZAN TRADING Services
Our main market niche is the Electrical Distribution Sector which is a remarkable market and provides great sales potentials.
The market size is around 5 billion Saudi Riyals annually with a steady growth of 5% yearly.
The major customers groups are the utilities (mainly SEC) and contractors. There are also potential of using other traders as channel partners in certain cases.
Dar Alittizan Trading agent for Eurogulf for distributions transformer
For more information you can visit there website :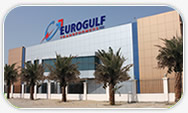 agent for Mill services companies there production program includes: soft wheat mills, hard wheat mills, corn mills, mechanization of cereal silos, flour silos with mixing line, silos for by-products and plants for grinding special products such as salt, coffee, sugar, etc.

Agent for
SIBILLE FAMECA ELECTRIC
In
safety
matériels -instrument
on the LV, MV and high voltage network
Agent for Guangdong Power Engineering Corporation (GPEC) is a corporation
from china doing turnkey project power plant